Treatment for Work Injuries From our Farmingdale Chiropractor
Dr. Vanessa Troise has seen her share of workplace injuries at Chiropractic and Holistic Wellness in Farmingdale. Work injuries often vary, ranging from posture related pain to slip and fall injuries. No matter the injury, our chiropractor can help you find pain relief from your workplace injury.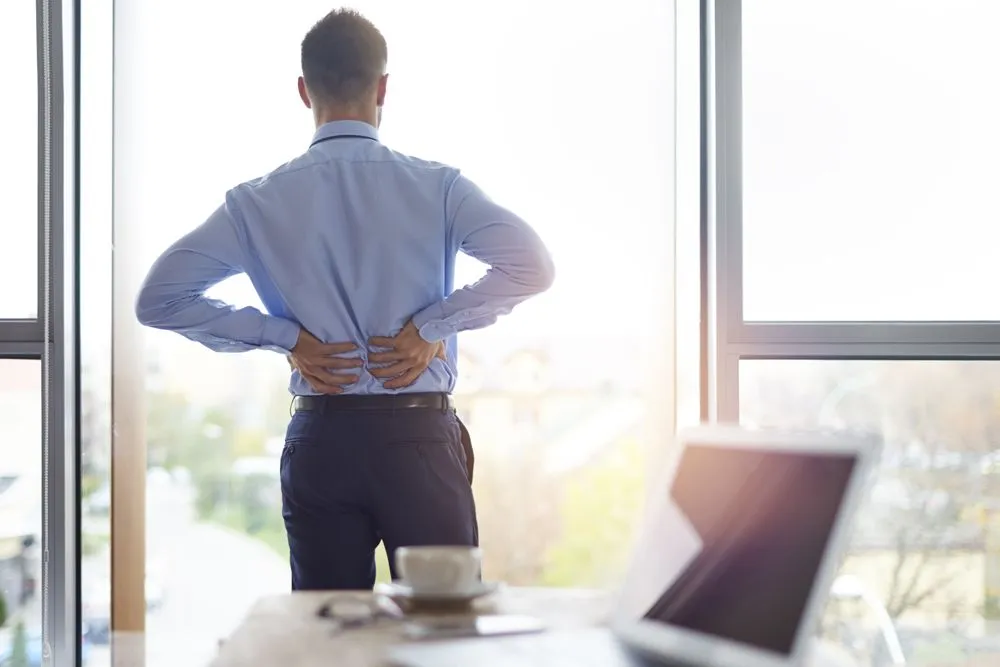 Common Work Injuries
Work injuries are mostly associated with heavy lifting, overuse injuries or repetitive stress injuries like continuous typing. These days, office workers are spending way too much time sitting and over time, poor posture can lead to chronic pain. Many jobs require lifting; poor technique often results in injury caused by twisting or turning the spine incorrectly. Common work injuries include:
carpal tunnel syndrome
slip and fall injuries
back pain
herniated discs
frozen shoulder
Chiropractic Treatment
Chiropractic care helps with all of these work-related injuries, whether they occur in the neck, back or limbs. We typically use two techniques—either spinal manipulation or mobilization—for treatment. Manipulation involves relieving pressure on particular joints to align muscles to relieve pain. Chiropractic treatment for work injuries often requires manual spine adjustments, to improve your range of motion and reduce nerve irritation. Mobilization is used for patients who need more gentle treatment; we use simple stretches to relieve joint pressure.
We may recommend the use of more traditional methods for pain and inflammation treatment, such as heat, ice or electrical impulse stimulation. We'll get your spine and muscle imbalances corrected; your body will work naturally and you'll be less prone to injury. Here at Chiropractic and Holistic Wellness, we avoid treatment options that involve powerful prescription painkillers, and instead, do everything within our power to help your body heal naturally to reduce the likelihood of re-injury, surgery or other invasive treatments.
Contact our Farmingdale Chiropractor for Pain Relief
Dr. Troise will create a comprehensive treatment plan that involves chiropractic adjustments, lifestyle advice, and nutritional guidance. These three basic treatment options are designed to reduce the likelihood of re-injury during the healing process, lower your pain and improve your recovery time. We also monitor your progress throughout the treatment process and make adjustments to further improve your health and wellness. Give us a call at Dr. Vanessa Troise Chiropractic and Holistic Wellness at 9177158598 to schedule an appointment with our experienced chiropractor in Farmingdale.