Lower Back Pain Treatment from Dr. Vanessa Troise, our Farmingdale Chiropractor
Low back pain is a disorder affecting the spine, bones, muscles, or nerves of the lower back. The lower back is especially susceptible to pain due to the amount of body weight it regularly carries around. At any given point in time, about 12% of the population is suffering from lower back pain. With so many people experiencing this condition, Dr. Vanessa Troise - Chiropractic and Holistic Wellness offers relief for patients in Massapequa, New York, and the surrounding areas.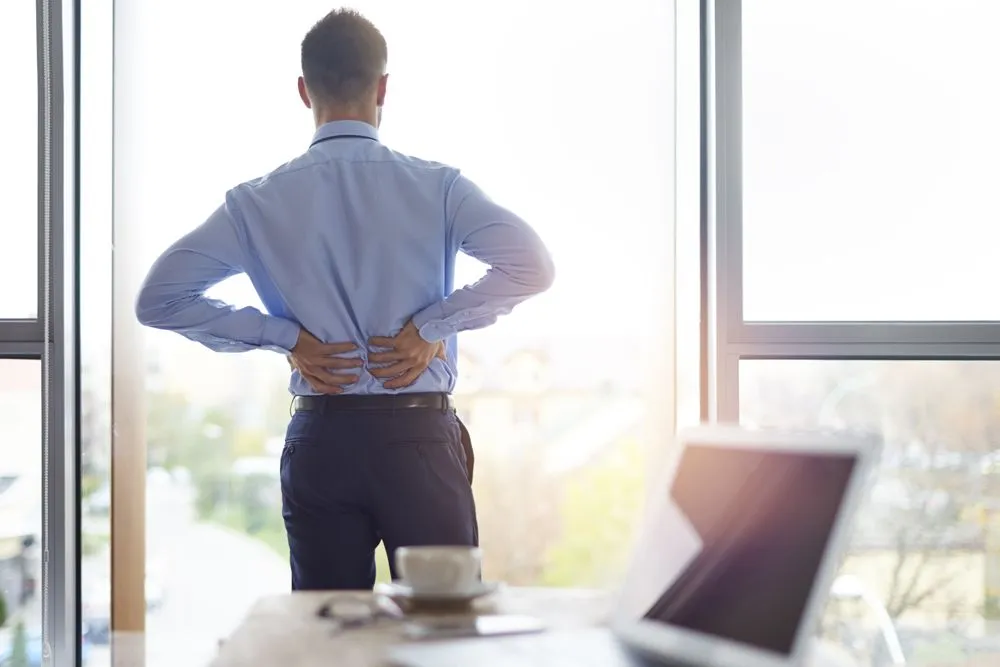 Common Causes of Low Back Pain
The lumbar spine is a well-organized structure designed to carry much of the body's upper weight. This portion of the spine functions to provide stability and flexibility. While the lumbar spine is a strong structure, it can sometimes fall to pain or injury. lower back pain is commonly caused by:
Sciatica - The longest nerve of the body, known as the sciatic nerve, runs along the lower portion of the spine. Sciatica is a pain that results from damage to the sciatic nerve.
Physical trauma - Outside force can lead to injury, fracturing, or dislocation in the lower back. Auto accidents, sports injuries, and falls are typical reasons for lower back pain.
Nerve compression - Quite a few nerves of the body are connected to the lower spine. If a nerve experiences abnormal pressure, this could lead to pain in the affected area.
Arthritis - Joint pain or inflammation is especially prevalent among older people. Osteoarthritis is commonly associated with lower back pain.
Spinal stenosis - In this condition, the spinal canal narrows, causing pain to nearby nerve roots.
Degenerative disc disease - Disc deterioration is often age-related.
Disc herniation - A slipped or ruptured disc may be the result of degeneration or trauma.
Deformity - Genetic disorders like scoliosis or kyphosis will often lead to lower back pain.
Lower Back Pain Symptoms
Depending on the cause, symptoms may range from a dull ache to excruciating pain. Paresthesia is particularly prevalent when the spinal nerves become compressed or damaged in some way, leading to numbness and tingling. Some pack pain cases are acute, lasting less than 3 months. Other cases are chronic, lasting for longer than 3 months.
Diagnosis of Lower Back Pain
Dr. Troise is trained and certified in accurately diagnosing lower back pain and its cause. Our chiropractor won't just manage the symptoms, she will also investigate the cause of low back pain. In the evaluation process, diagnostic testing and screening could be used to determine the cause of pain.
Call Dr. Troise for Lower Back Pain Treatment in Farmingdale
Are you a Farmingdale resident who experiences frequent bouts of lower back pain? Dr. Vanessa Troise Chiropractic and Holistic Wellness practice can come up with a treatment for you. Call 516-798-1887 to hear about lower back pain treatment options.